U9 Players of the Week
---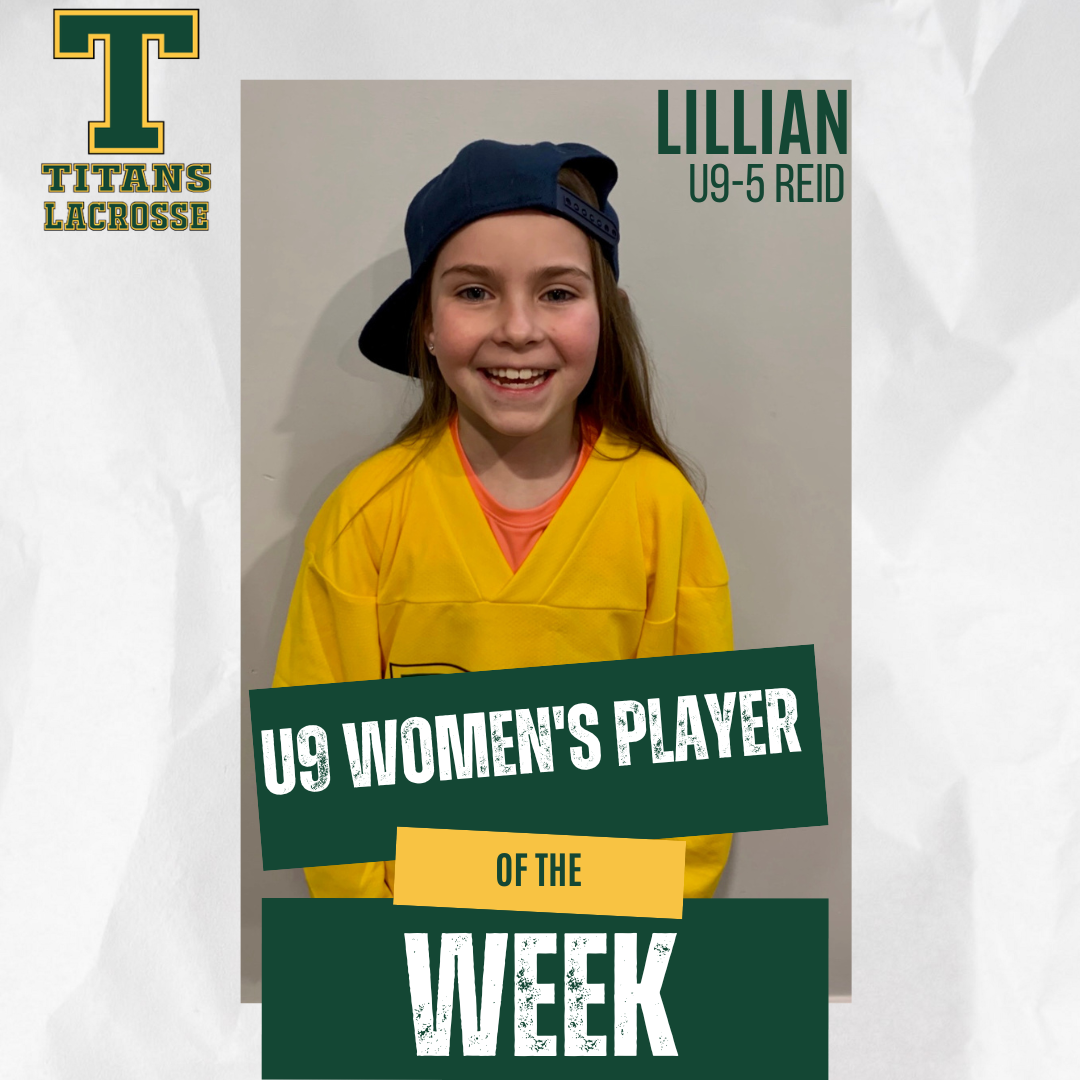 LILLIAN: Titans U9-5
Congratulations to our U9 Women's Player of the Week, Lillian, from Titans U9-5 team!
Lillian is a natural on the floor and she's not afraid to battle in a scrum or run past defenders.
Anytime she gets blocked by a crowd, Lillian hits one of her team mates with a pass across the floor!
In practice, coaches even have a hard time stealing her ball during British Bulldog.
She's going to be a force!
---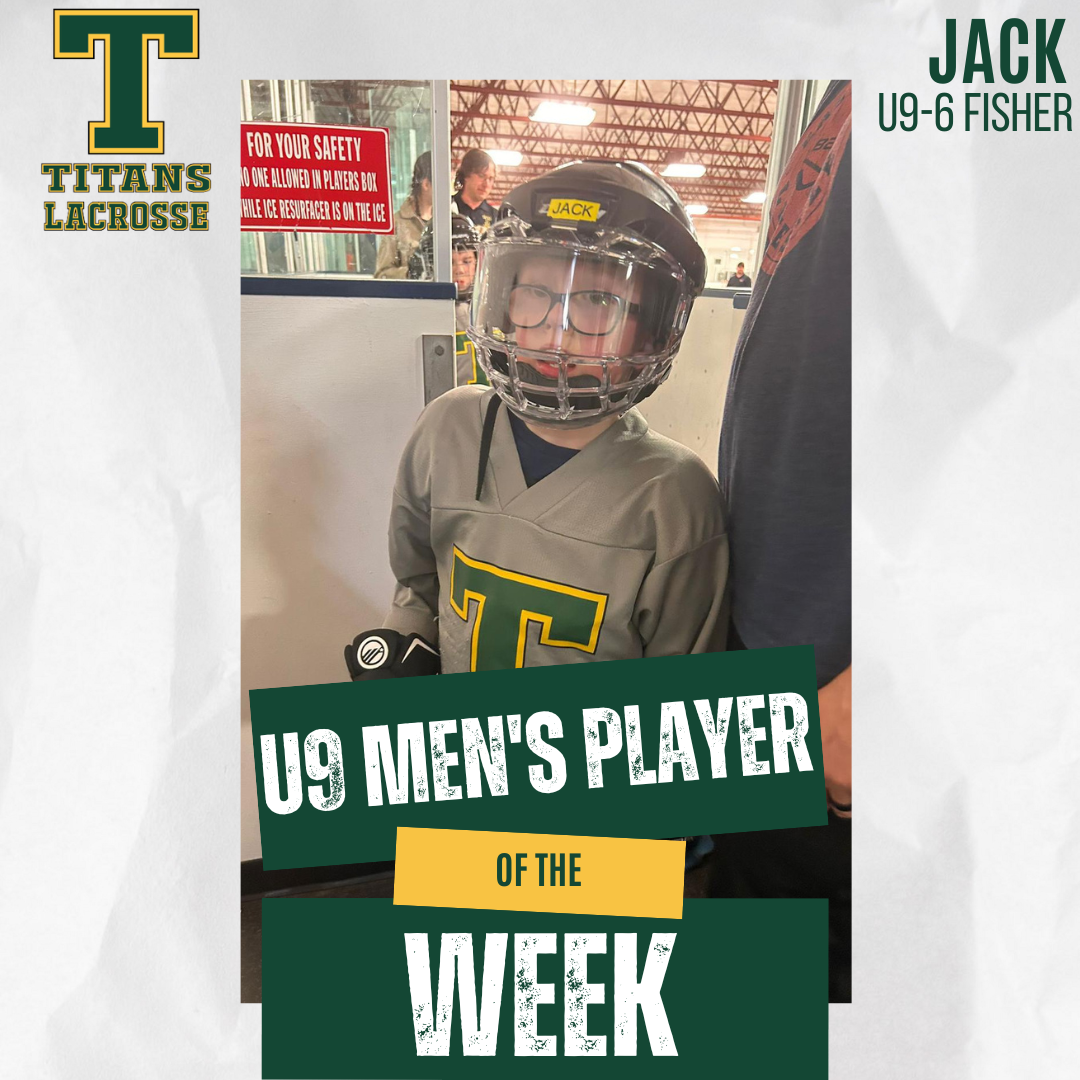 JACK: Titans U9-6
Jack, from our Titans U9-6 team is the recipient of the U9 Men's Player of the Week award!
Jack is in his first year of lacrosse and has shown a natural talent for the game.
He plays hard at both ends of the floor and has shown to be a good listener at practices while learning the game.
He is fearless the ball and never shies away from trying new and innovative techniques during the games!