U9
Directors
Hello and Welcome to Titans Lacrosse 2023! Below is some important information for your review as we get closer to the season. If you have any further questions please don't hesitate to reach out! Information will continue to be shared throughout the month and teams are in the process of being built.
*Our U9 Division is currently wait-listed.
If you are still wanting to register, please follow the registration process and we will look at each one case-by-case.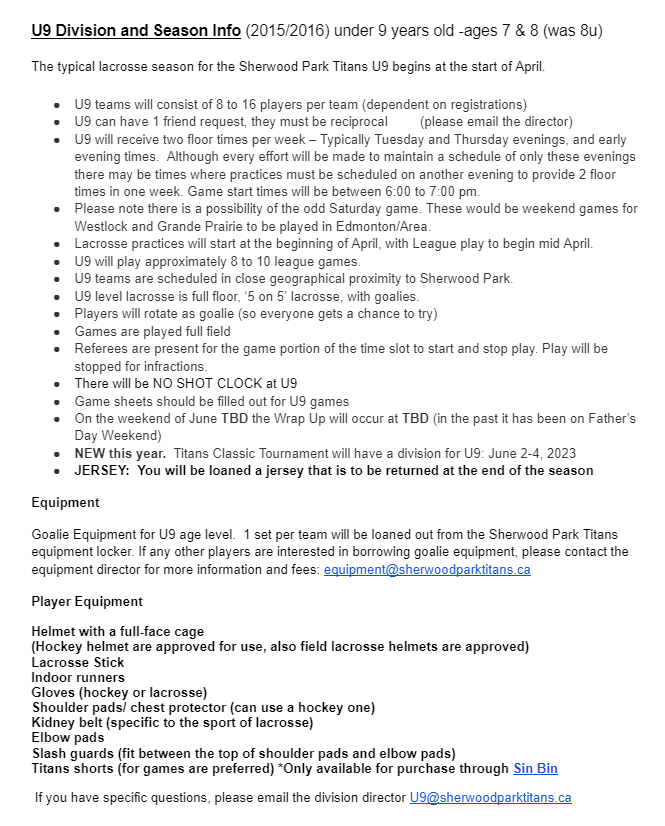 Jesse Draper
U9 Director
Sherwood Park Titans Lacrosse
780-881-9946