Head Coach Announcement for 'A' Teams
---
---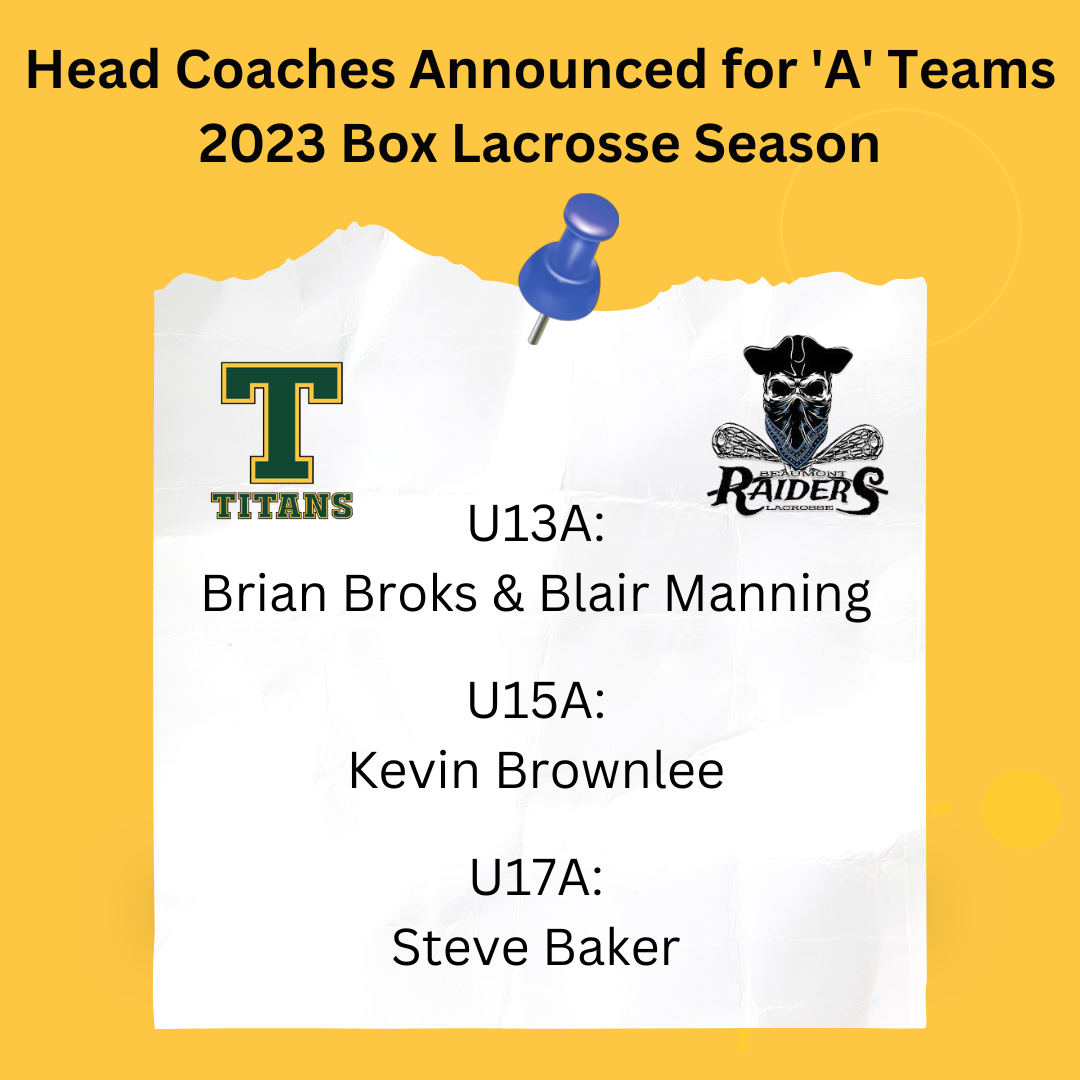 ---
We are excited to announce the head coaches for the 'A' teams this season:
U13A: Brian Broks & Blair Manning
U15A: Kevin Brownlee
U17A: Steve Baker
All of these coaches come with a passion for lacrosse and years of coaching experience in lacrosse with the Titans along with other sports. Please join us in congratulating them!
Don't forget, if you have intention to try-out for an 'A' level team this season, you can meet the coaches and learn more about the evaluation process, expectations and commitment this Tuesday, January 24 @ 7:00 pm at Millennium Place, for the Parent/Player Information Session.
DEADLINE to register for 'A' try-outs is Sunday, January 29th