Check out these Titan Alumni now playing Jr B
---
---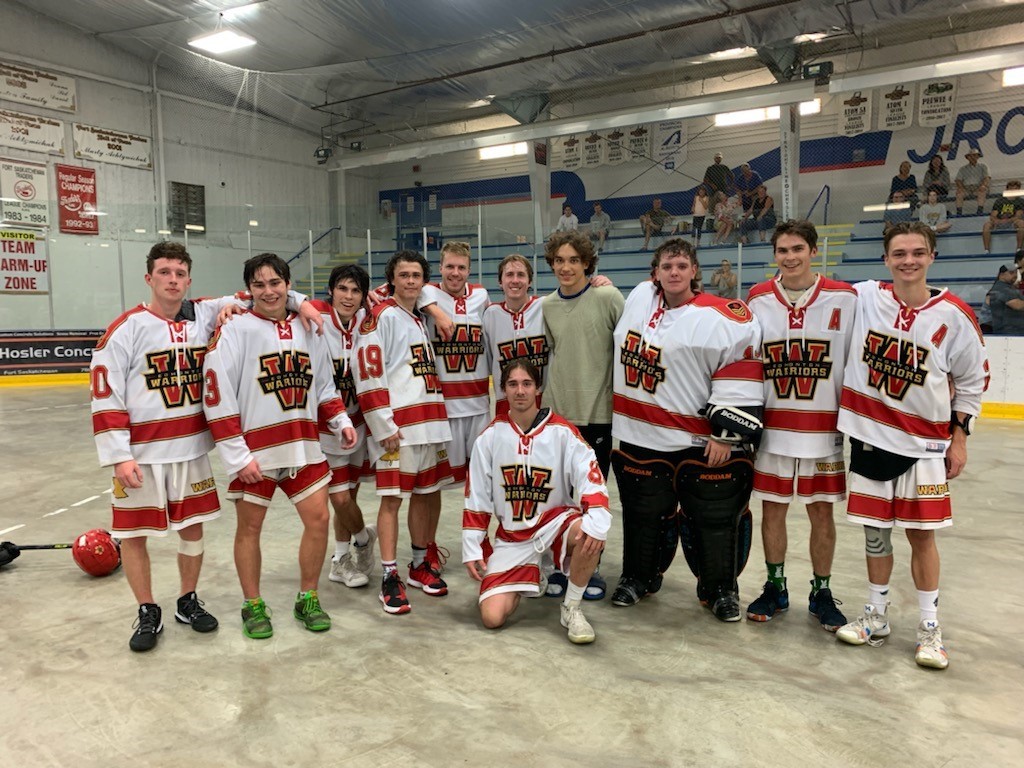 ---
The Sherwood Park Titans would like to congratulate the Junior B Tier 1 Edmonton Warriors on a fantastic overtime post-season win.
We are very proud of all of our Titans Alumni playing in the RMLL - 11 of our very own Titans are in this group! Fantastic representation for our club!!
Titans alumni on the Warriors (LR), Jack Lavender, Danny Fehr, Aidan Wellner-Bate,Luke Royer, Connor Pennock, Liam Pennock, Rex Wolney, Tait Pinch, Ben Wood, Joe Royer, Levi Evans. (front)."
Congratulations Guys!