GELC AWARDS TITANS MEMBERS
---
---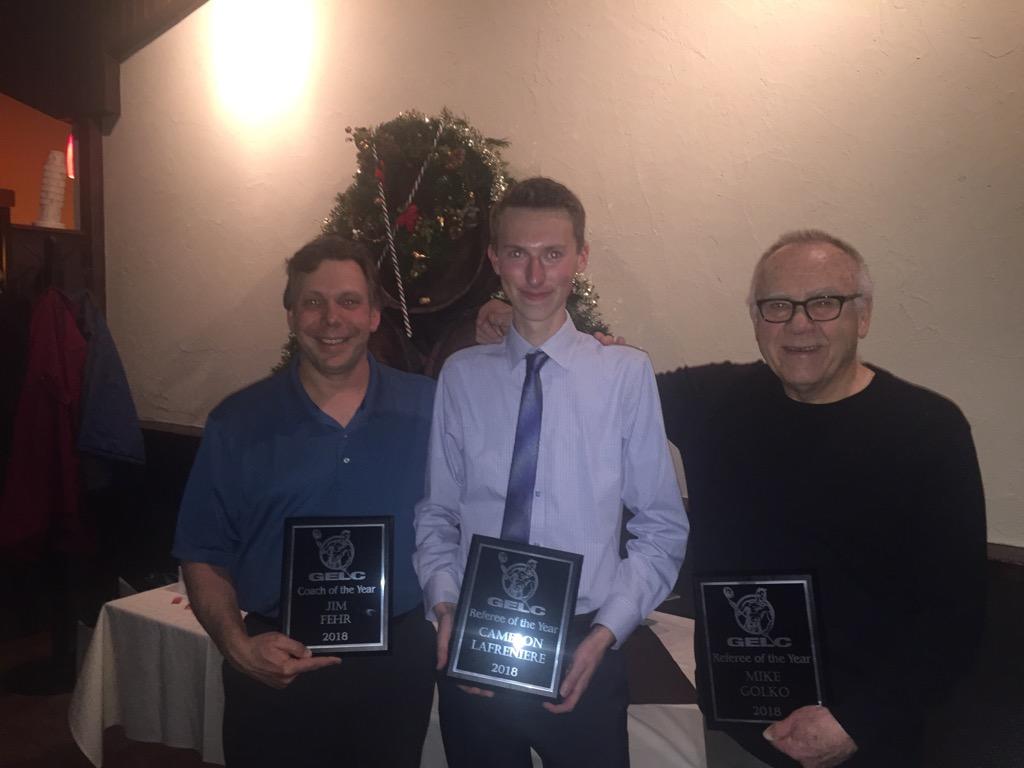 ---
GELC recognized Coach of the Year, Jim Fehr, of the Titans, Jim was the Titans midget director this past season, when he could not find a coach for one of the two midget teams he jumped in and coached the Midget team, Jim is a hardworking coach always willing to end a hand in the Titans even if he does not have a child on a team he has been more than willing to coach.
The GELC needs officials to have a game of lacrosse this year we recognized the time and efforts of two individuals who give much of their time during the spring to officiating the game of lacrosse.
Cameron Lafrieniere a young official, who played lacrosse for 7 years moved on to officiating the game, in 2018 he officiated 135 lacrosse games in the GELC and at provincials in Calgary. He is currently in his fourth year of officiating and you can expect to see Cameron doing great things as an official of the game of Lacrosse.
The second official has been involved in lacrosse for 30 years, works on the board of directors for the Titans, is their RIC for the annual tournament, gets an opportunity to officiate as well. Last night he recalled starting out as an officials when the GELC needs refs saying to a fellow Titan dad lets give this a shot for a couple of years until we can get some more folks involved 20 odd years later Mike Golko, officiated 58 games and willingly does all levels of the game.